"How to Have an Abundance of Women and Sex, Then Find 'The One' ...even if you thought it was impossible and had already given up

I'm Ready! Give Me Soulmate Sequence...
Hi, I'm Richard La Ruina, one of the world's top dating coaches. I've been featured on pretty much every major TV station, trained thousands of men in 38 countries around the world, and run one of the world's most successful dating advice companies.
I've been lucky enough to have slept with more than my fair share of beautiful women, to do a job that I love which is passing on this knowledge, and finally to be happily married to my soulmate.
I wanted to give something back to the men of the world, and was working with major publisher HarperCollins to release Soulmate Sequence when suddenly…
...they BANNED It
Soulmate Sequence was pulled at the last minute due to the current climate relating to men and dating which I'm sure you are already aware of.
These feminists didn't like the idea of men having any kind of "edge" when it comes to dating. Well I say fuck that, and that's why I made this webpage for you.
I'm Ready! Give Me Soulmate Sequence...
"I finally have a girlfriend!"
- Anthony
Dude, your book has changed my life. For many years I worked in a male dominated environment and had a shitty social life, so I never stood a chance with women. After putting your techniques into practice from Soulmate Sequence, I finally started getting tons of dates, made lots of female friends, and have been dating a really special girl for 8 months now! I met her through a mutual friend after work one night and used the "three seductive phrases" and she was hooked!! Since that night, we've been seeing each other almost every day and she told ME first that she loved me. I couldn't be happier. Thank you!
"Just got a 30% pay rise"
- Josh
Richard, what can I say. Your techniques work! I love my job, but I've always wanted more money. I've asked 3 times in the past 2 years and always been told no. After reading the part in your book about changing people's minds and handling disagreement, guess what?? I just got a 30% pay rise! I'm so happy right now, I can't stop smiling. You are the man :)
"...sometimes had suicidal thoughts"
- Adrian
I was a loner, depressed, and sometimes had suicidal thoughts. I was too shy and introverted to ever be good with women. As I read your book I had realisations on almost every page, I could see what I was doing wrong and the path to doing things right. Things started happening bit by bit, my social life improved, I made new friends, I even became funnier. I wouldn't say I'm a rock star now, but I'm actually quite popular, dating regularly, and have a sex life. All of this is a complete 180 on my life before so I want to say a heartfelt THANK YOU!
What you're going to learn in the book
Here's a handful of proven techniques you're going to learn in this book.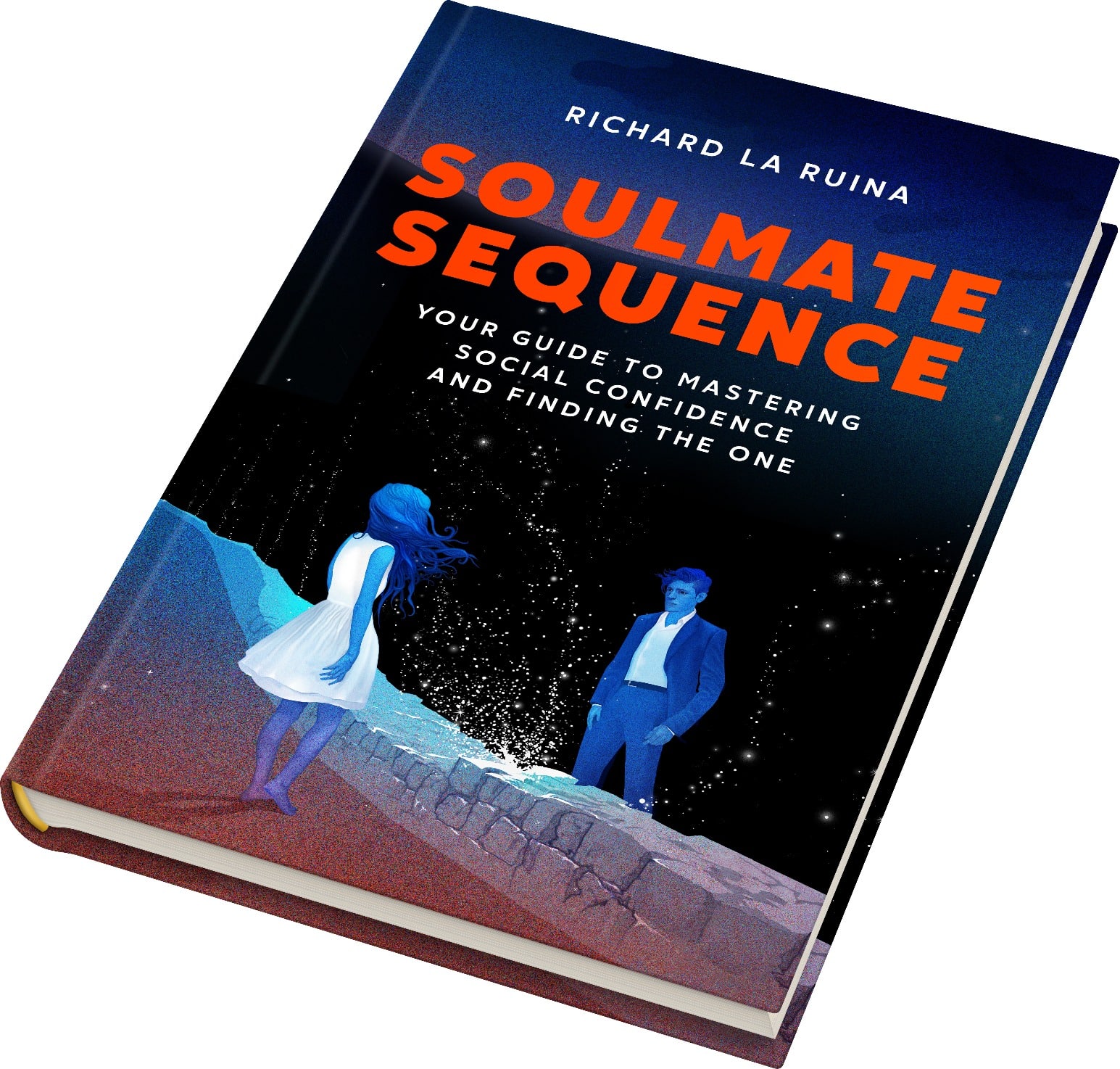 How to create a the type of personality that draws people into you, making them addicted to your every move.
How to be funny. The more funny you are, the more people want to be around you. Humour is the ultimate super power.
Conversation mastery. How to become a master at meeting new people, telling captivating stories and having people hang on every word you say.
The 7 types of behaviours and gestures you need to appear like a confident more charismatic person.
and much much more!
Listen to a sample of the book
Ready to pay whatever you want for the book?
So here's what to do now, fill in your info below and choose the amount that you want to pay. You won't be charged anything more than that, and you will receive immediate access to soulmate sequence in all formats - audio book to listen to in your car or at the gym, and all ebook formats to read on kindle or iPad or any other device.
Training with me costs $500 per hour on Skype and even more in person. I totally get that that is outside of most people's budget which is why when I came to setting the price for Soulmate Sequence I didn't listen to my team who wanted it to be priced at a premium, I want it to impact as many lives as possible.
Because I remember when I was a 21-year old virgin, how depressed and borderline suicidal I was, and how that constant dark cloud makes it impossible to enjoy life. Contrast that with having amazing friends, a fantastic social life, and an abundance of choice with beautiful women and…well that's a transformation that I want as many guys to make as possible.
Anyway that's enough from me, all you need to do now is fill in your details below, it's going to take less than 30 seconds and then you'll get immediate access to Soulmate Sequence. Thank you so much for reading this far!